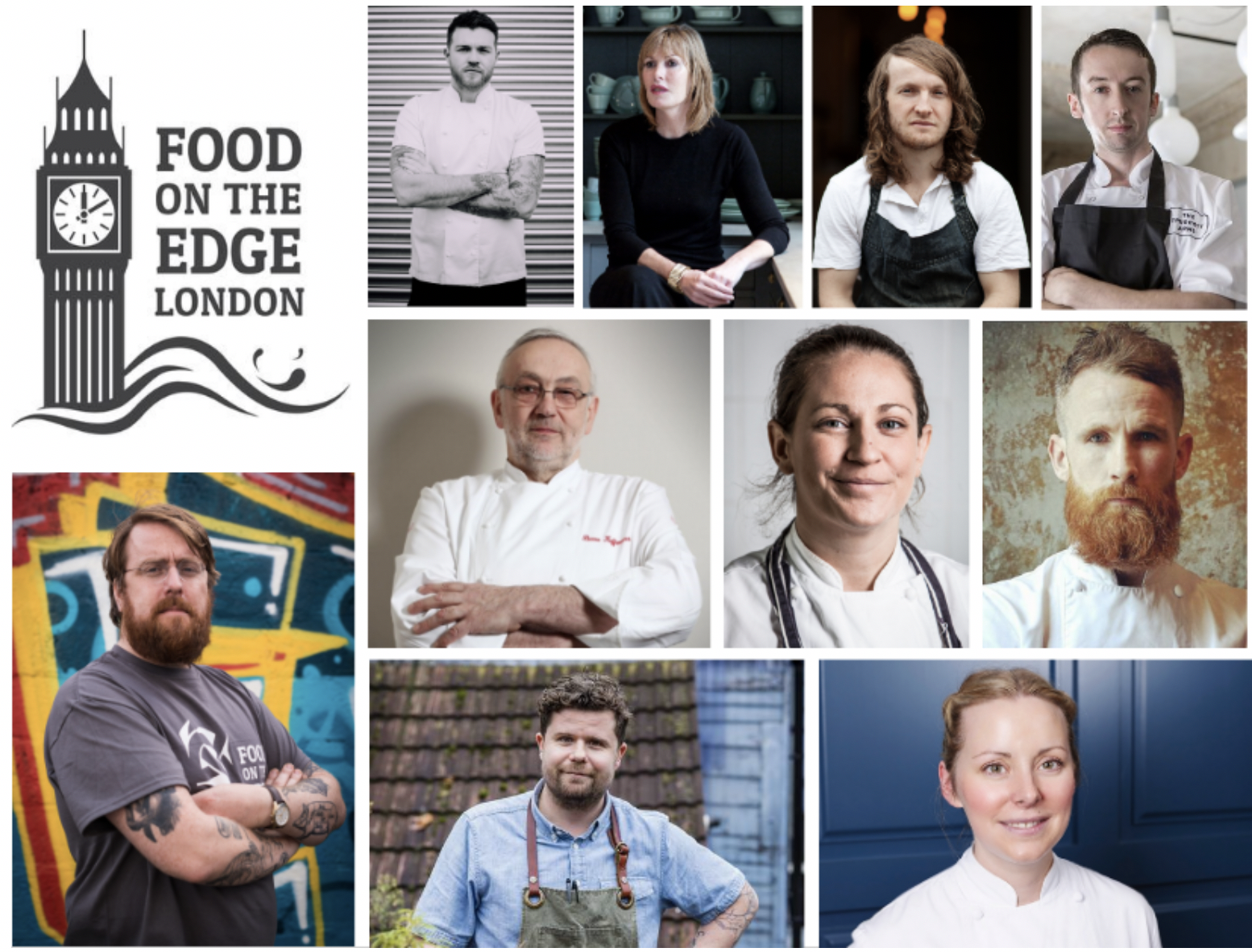 Food On The Edge 2019 is Launching This Month at Robin Gill's Newly-Opened Restaurant, Darby's
Food On The Edge London and the international launch of Food On The Edge 2019 takes place in London on Monday the 20th of May in the newly opened 'Darby's' by London-based Irish chef Robin Gill.
Food On The Edge (FOTE) is an annual global food symposium which takes place annually in Galway, Ireland, with the aim of generating debate, discussion, and thought leadership on the future of food both in the industry and on the planet.
Food On The Edge London guest speakers include: Tom Brown, Skye Gyngell, Pierre Koffmann and Doug McMaster. Signature snacks will showcase quality Irish food, and will be prepared by London-based Irish chefs Robin Gill, Kevin Burke, Anna Haugh, Aidan McGee and Shauna Froydenlund, who will also speak briefly about being Irish chefs in London.
JP McMahon will use FOTE London as a platform to officially reveal the confirmed speakers for FOTE 2019 in October, and announce the main theme for this year's event: Migration – looking at how food travels and how that affects people's perception of food – as well as touching on previous FOTE themes which will carry into this year such as 'The Future of Food', 'Food Stories', 'Conversations' and 'Action and Reaction'.
JP McMahon said, "We are delighted to bring Food On The Edge to London and really appreciate Robin and Sarah hosting us at Darby's. This year we introduce the theme of 'Migration' – migration of produce, people and food culture – so it is fitting that we will celebrate Irish produce and Irish chefs in London. Given our geographical proximity, migration has always been, and will continue to be, a feature between Ireland and the UK."
FOTE 2019, the two-day programme of 15-minute talks, panel discussions, masterclasses and networking activity, with an artisan food village showcasing the best of Irish and West of Ireland food produce, will take place on the 21st and 22nd of October in Galway city, with the venue to be announced.
Early Bird Tickets for FOTE are available at a reduced rate of €350 until the end of June which includes admission on both days, lunches, and entertainment on both nights. Instalments plan payments are also available.
Gather & Gather will be a principal partner of the event again this year, and the FOTE team are delighted to announce Fáilte Ireland as a principal partner for FOTE 2019. San Pellegrino, who have been on board since day one, are returning as major sponsors along with new major sponsors, Galway Bay Brewery.